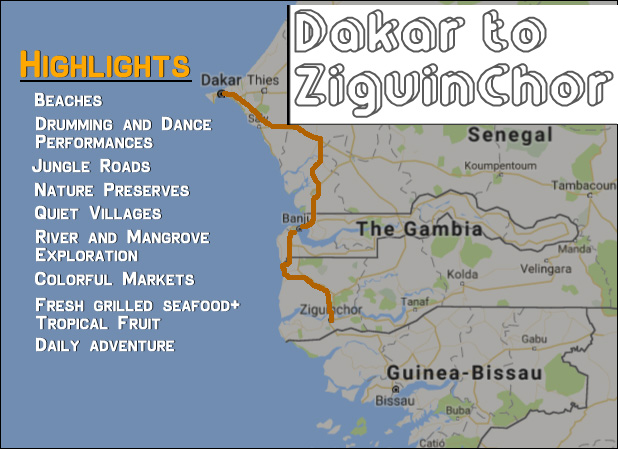 Available Dates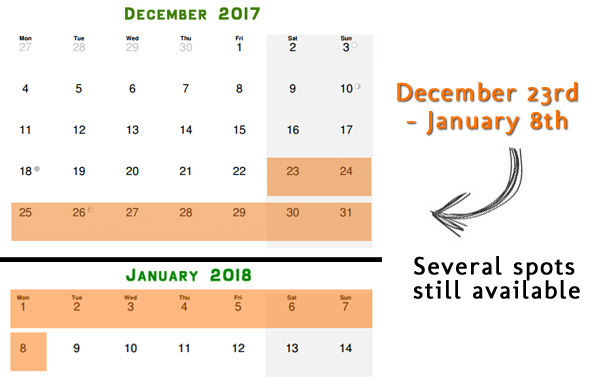 This is a special 2 week trip that coincides with the Abené Festival that is held every year in Casamance.
Itinerary
Arrival in Dakar
Cosmopolitan Dakar can be considered one of West Africa's capitals, a hub for culture and trade. Beachside boulevards, all-night sabar drum parties and nightclubs, kaleidoscopic fabrics and fashion, and delicious Senegalese food are a few of the things you will find in this city situated on the Atlantic Ocean.
Dakar is one of the most accessible cities in the region. Its airport is served by multiple international carriers. You need to arrive in the city by the Saturday before the trip. While the trip does not begin until the following day, we will have a pre-departure orientation that evening. Accommodation is up to you, and it is not covered in the trip expenses. We can make recommendations depending on your budget.
Day 1 – Drive to Fatick
Transport will be provided to the town of Fatick, where we will get oriented with the bikes. Fatick, a charming town surrounded by salt marshes, is historically important for the Serer ethnic group. Many of Senegal's most well known drumming and dance innovations came from this area. A small town with little in the way of traffic, Fatick is also a great place to get comfortable on the scooters.
Once everyone has gotten the hang of things, we will drive down to the heart of the Sine-Saloum, the beautiful delta region of Senegal featuring the Saloum river and numerous crisscrossing waterways and mangroves. We will stay at the Keur Saloum lodge, which sits directly on the water and offers everything from bird-watching to kayaking, not to mention an expansive swimming pool next to the bar and restaurant.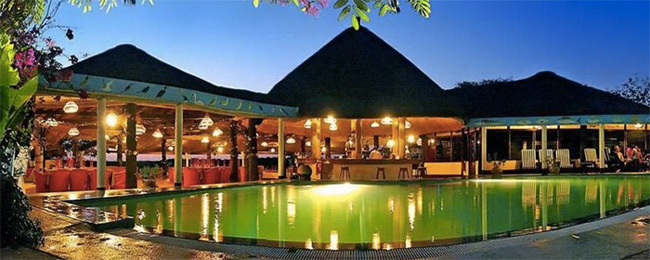 Day 2 – Crossing into the Gambia
Gambia is a sliver of a country sandwiched between two sides of Senegal. A former British colony, it is a fascinating place with its mix of ethnic groups, coastal and inland river geography, wildlife and the always entertaining capital city, Banjul.
After breakfast, we will ride to the Gambian border. We will check out of Senegal and then get our Gambian visas before continuing on to Barra, where we will cross the Gambia River on a ferry, an experience in itself. Once in Banjul, we will head to Serrekunda where we will stay at a hotel for two nights (this is included in the trip cost).
Day 3 – Exploring the Gambia
This day is yours to do whatever you would like in and around Banjul and Serrekunda. We can organize a boat trip up the river Gambia, you can cruise the Senegambia strip, or head straight for the beach. Gambia is a small English-speaking country with a very welcoming population. You won't have any problems getting around here.
Day 4 – Entering Casamance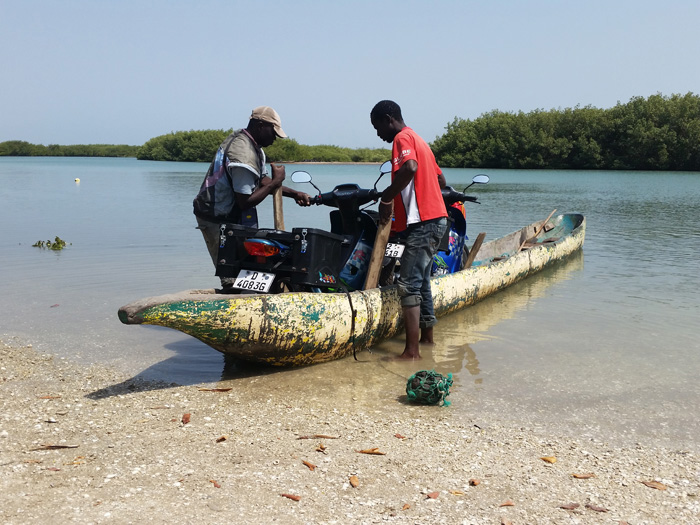 The day will begin with an easy morning ride to the Gambia/Senegal border followed by a river crossing into Casamance. Afterwards, we will ride on sand track through the jungle to Abené, a chilled out village of small cafes, boutiques and reggae bars steps away from the ocean. In Abené, we will stay at the Little Baobab jungle eco-lodge for two nights.
Once we have arrived at the Little Baobab, the rest of the day will be yours to explore. We can organize drumming and/or dance classes, river and mangrove tours and even cooking classes if you would like. You can also simply enjoy a cold beer on the beach. In the evening, there will be live music and dancing at the Little Baobab.
Days 5 – 9 – Discovering Abené and Casamance
Another day to explore relaxed Abené and the surrounding area. Once again, we can organize excursions and classes, and we can guide you to some particularly interesting sights, such as the enormous and sacred Bantam Wora tree: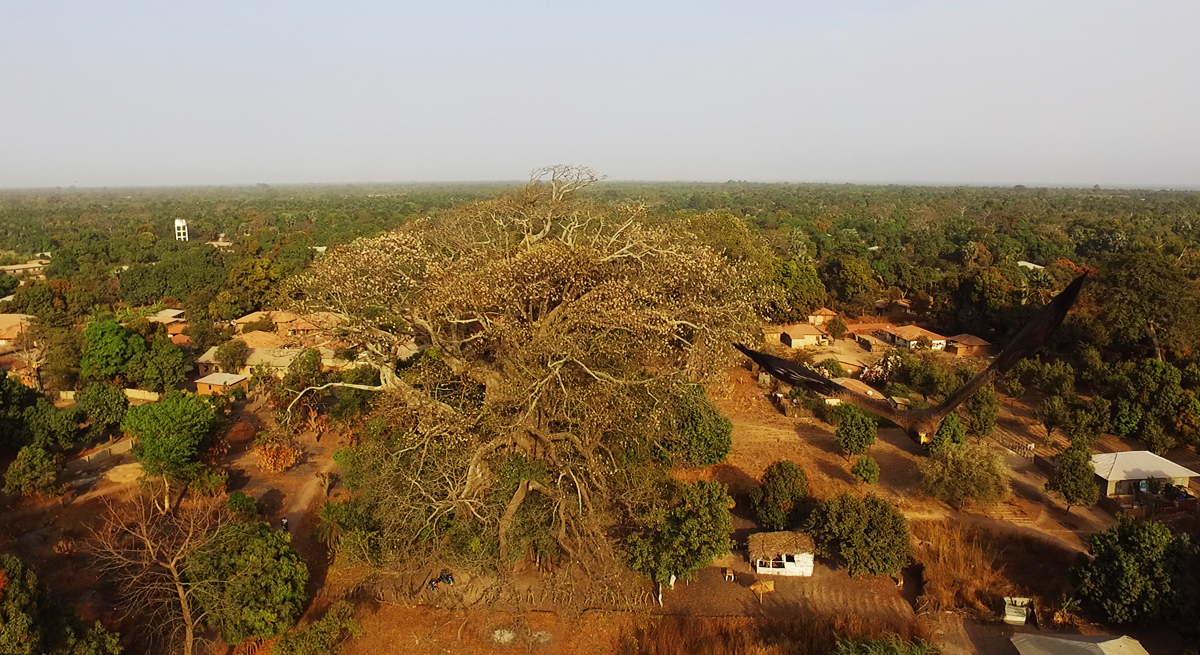 Doesn't look that big? Have a look at Phil in the roots of the tree: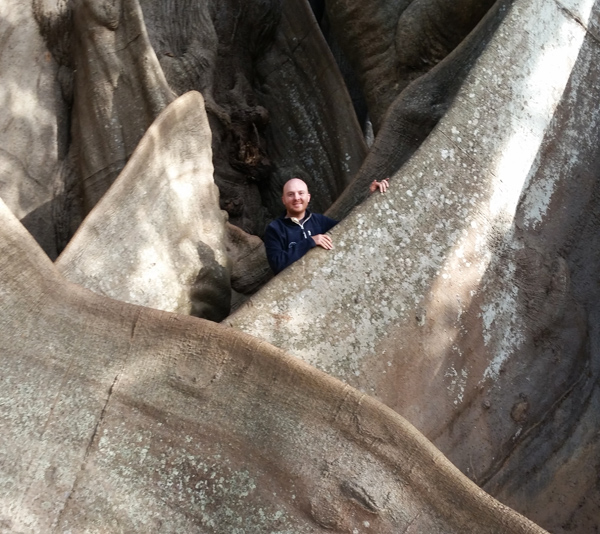 We can also guide you to local shops, bars and restaurants. Casamance, and Abené in particular, has distinguished craftsmen and women who produce locally made clothing and pieces of art.
The Abené Festival
The Abené Festival is an annual festival of music and dance that takes place between Christmas and New Years. It is an international event that attracts artists from all over West Africa. You can expect nightly entertainment right on the beach, leading up to an unforgettable New Year's celebration.
Days 10 – 12 – Heading down the coast of Casamance 
We will leave Abené and head down the beautiful coast of the Casamance, ducking into jungle paths and mangroves. This final bit of adventure will also involve a river crossing or two. We will then arrive at the island of Carabane, where we will stay at the Hotel Carabane. Formerly a Catholic mission, the hotel is perfectly situated on the Casamance river. If you're not relaxed by this point in the trip, Carabane should do the trick. Think hammocks, palm trees and fresh oysters.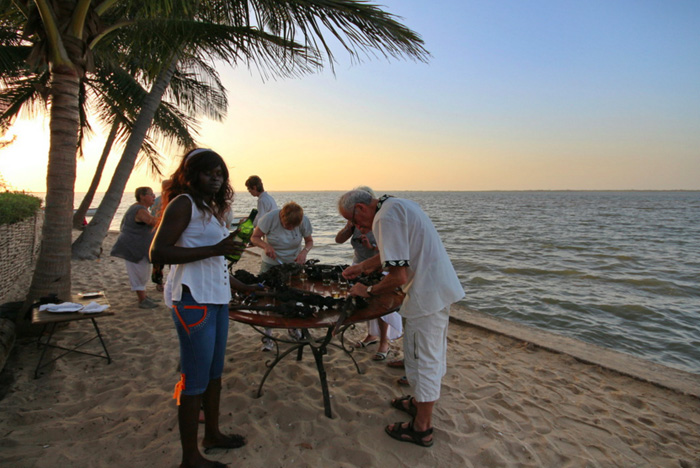 The following day, we will cruise down to Djembering, where the beach mingles with palm and mammoth Fromager trees. We will have a bush camp on the beach here, enjoying an evening barbecue of fresh fish and palm wine.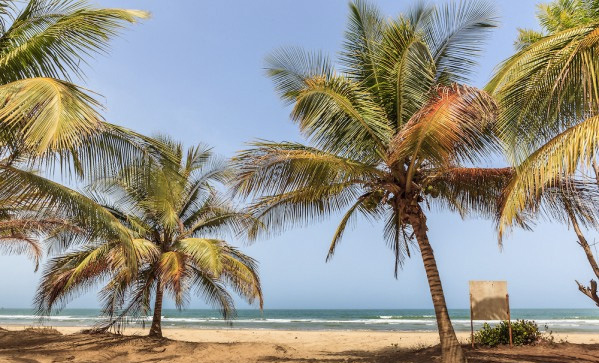 Day 13 – Ziguinchor
We will arrive in Ziguinchor, the capital of the Casamance, in the afternoon. We will first head to Hotel Le Perroquet, where will enjoy a cold beverage on the sandy patio that overlooks the Casamance River. Afterwards, we will take a trip up the river, searching for dolphins, flamingos, and other bird life. Afterwards, the evening is yours to explore Ziguinchor or to relax at the hotel.
Day 14 – Back to Dakar
We will have a relaxing morning in Ziguinchor, eating breakfast on the terrace of the Perroquet while watching fishermen return with their nightly catch. Afterwards, you will have a few hours to stroll around town before we board the overnight ferry that will take us back to Dakar. We will arrive in Dakar the following morning, at which point the trip will be over, but you are welcome to join us for one final drink on the beach.
What to Expect
Riding – this trip has a difficulty of easy to moderate. Most of the roads are in good shape, and we will not be sharing the road with any rush hour traffic. In fact, most of the time, we will be sharing the road with cows, kids walking home from school and donkey carts. We will have one difficult stretch of sand track after crossing into the Casamance, but we will take it slow, and it's only a few kilometers. To go on this trip, you must have a driver's license, and you need to have a DOT or ECE 22.05 certified helmet (more on this on the Health and Safety and What to Pack pages).
Language – We will be spending time in French and English speaking countries. Don't speak French? Don't worry. Many people speak at least a bit of English, and even if you do get stuck, a trip leader will always be close by. You will also have a chance to learn some local languages, such as Wolof and Diola.
Weather – This is a drier, cooler period for most of West Africa. There will be plenty of sun, though, and some days will be quite warm. Please have a look at the What to Pack page for more on this.
Lodging – This trip will have a mix of bush camps, eco-lodges and hotels. At the eco-lodge, there will be bucket showers and composting toilets. The bush camps will not have any facilities (we will not be bush camping for consecutive nights). The hotels will have regular toilets, showers, fans, and where possible, air-conditioning. While the first night in Dakar is not included in the trip price, all other accommodation is included.
Food – Western style food will often be available, but we will encourage you to try as much of the local cuisine as possible. Rice and sauce dishes and fresh seafood all feature heavily. The local barbecued chicken, marinated and cooked over a charcoal fire is a real treat: At the bush camps, we will be cooking together and having barbecues. When we are staying in Serrekunda and Ziguinchor, you will have the option of eating at the hotel or going out on your own. At the eco-lodge, delicious home cooked meals will be provided by Khady, who runs the lodge, but you are also welcome to try the little restaurants and cafes around Abené. Breakfast, lunch and dinner will be provided daily, but if you want to go out and eat on your own, it will be at your expense. Vegetarian options will be limited, but we can make a plan provided you notify us in advance of the trip.
Schedule and Logistics – if you are expecting a by-the-minute schedule that will be respected to the letter, this is not the trip for you. West Africa is a great place for honing your patience and learning how to improvise. It's important to keep an open mind and be ready for anything. If you have the right attitude, you will learn to love the different challenges that may arise.
For more on what to expect, head over to the following pages: Health and Safety, What to Pack and Frequently Asked Questions.
Payment and Booking Info
2 week Trip Cost
The trip cost is €1,850 euro with an additional local payment of €350.
The trip cost of €1,850 needs to be paid in advance of the trip either by bank transfer or PayPal. Upon booking, we will ask for a €250 deposit in order to secure your spot on the trip.
The local payment of €350 will be made in person when you arrive in Dakar.
The trip cost and local payment include:
All accommodation except for the first night in Dakar
All fuel costs and any other transport we may use (including the ferry from Ziguinchor)
Breakfast, lunch and dinner every day (if you want to eat outside of the provided group meal, it is at your expense)
Head over to the booking page if you would like to make an inquiry to join this trip.